Webinar: Women Founders with a Story Worth Sharing
Every entrepreneur takes a different path to realize their dream, but each has an origin story uniquely their own. Whether driven by passion or a solution to a problem, the learnings are steeped in the journey itself. Join us for an insightful conversation with Karen Blackwell, founder and CEO of Kanda Chocolates, and Abigail Wald, founder of YES Bar, as they discuss their entrepreneurial beginnings, their unforeseen challenges, and how social impact fuels their accomplishments and future aspirations.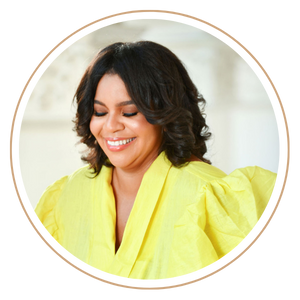 Karen Blackwell, Founder & CEO

Karen M. Blackwell is the founder and CEO of Sage & Alms™, a benefit corporation with the brands Kanda™ Chocolates and DewBurst™. With servant leadership as her North Star, Karen created a benefit corporation to further illustrate her commitment to social and environmental justice. As CEO, Karen develops and executes on strategic business models through global partnerships; with a current focus on Ghana.

Kanda™ Chocolates was created to bring awareness to superior quality of the chocolate that is made in Ghana. It is a source of pride for Karen to have single origin chocolate that is grown, processed, and packaged in Ghana. Karen delivers on the company mission by maintaining operations in Ghana, purchasing fair-trade cocoa, purchasing carbon offsets, and donating 10% of proceeds to charitable organizations.

Prior to creating Sage & Alms™, Karen was a healthcare leader with 15+ years in the healthcare industry. In her last role, she was the Director of Strategic Solutions for the Americas Region within the Diabetes Group for Medtronic plc – a $28.8B global healthcare solutions company. Karen has also held leadership roles in Marketing, Strategy, Sales, and Operations.

Throughout her career, Karen has maintained her passion for service. She currently serves as Treasurer and Board Member for Social Justice Learning Institute. Prior to, she has held leadership roles as an Advisor and Chair for Medtronic Employee Resource Groups, as a Class Leader for Dupage AME Church, and as a Committee Chair for the Professional Organization of Women, Inc. She has also served as a volunteer with Step Up Women's Network, Chicago Public Schools, Community Women Against Hardship, and through her membership with Alpha Kappa Alpha Sorority, Inc.

Karen has a Master's in Business Administration from Webster University and a B.S. in Biological Sciences from Northern Illinois University.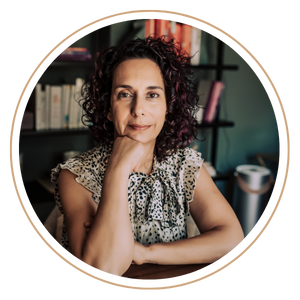 Abigail Wald, Founder

Abigail Wald started the Yes Bar out of love for her family. Her son was born with so many food sensitivities, she was always having to say "no" to the foods he wanted to try. In frustration and out of love, she went into her kitchen one day, and took out all the ingredients that she could say "yes" to, and made him a snack. Her goal: to make something so yummy he'd say YES to it, and still so healthy she'd be able to say YES as a mom too! Goal accomplished! He loved them because they looked and tasted like a cookie. She loved them because of their nutritious, premium-quality organic ingredients. From that day on her plant-based, vegan & paleo snacks became known as the Yes Bar.

Today, Abigail also runs another company called Mother Flipping Awesome, which also serves families, and furthers her mission to give back to the world for the second half of her life, and continuing to connect people to their innate power to heal themselves, mentally and physically.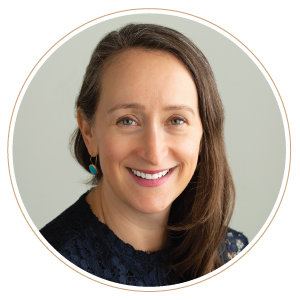 Leeatt Rothschild, Founder & CEO

Leeatt Rothschild is the Founder and CEO of Packed with Purpose, a Certified Woman-Owned business that embeds social and environmental impact into the everyday act of gift giving. Founded in 2016, the Company has ranked in the top 10% of Inc 5000's Fastest Growing Private Companies in the U.S in 2021 and 2022.

Leeatt has nearly 20 years of experience at the intersection of business, sustainability, and brand purpose. Her prior community service work (as a Rotary Youth Ambassador in Mexico and Peace Corps volunteer in Paraguay), and professional experience (C-Suite roles in marketing and CSR consulting) fueled her passion and commitment to Purpose-driven innovation.

A thought leader on effectively driving social impact, Leeatt regularly shares her insights as a conference speaker, often-quoted expert, and Forbes contributing author.

She lives in Chicago with her husband, two daughters, and twin sons. Leeatt is a graduate of Wesleyan University. She also holds an MBA from the Wharton School of Business, a Masters in International Studies from The Lauder Institute at the University of Pennsylvania, and serves as a board member and mentor to several nonprofit organizations.